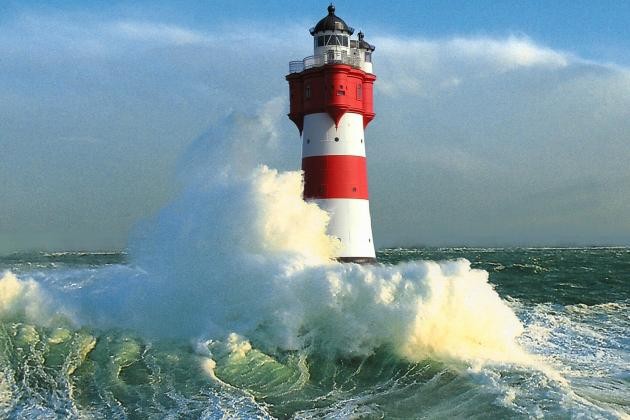 The travel industry has evolved to a certain degree that people are now searching for new and innovative ways to spend their holidays and travel the world while also gaining spiritual experiences. Sleeping in a lighthouse is without a doubt one of them.
While there are certainly too many places to see and things to do in a lifetime, people are always seeking the most meaningful and inspiring for themselves. As for accommodation goes, there are dozens of different options to take into account, from the most luxurious hotels to the humble guesthouses or mountain cabins, from boats to trains and everything in between.
Caught between land and sea
One place that many travelers do not think about as a unique lodging opportunity is a lighthouse, one of the most fascinating experiences possible. There is something totally different and special about staying in an authentic lighthouse, caught between the land and the sea, different from everything one might have felt in a traditional hotel. Among the greatest advantages to renting a lighthouse is the surreal experience of staying in a truly historical building that possibly helped hundreds of ships find their way, influencing the lives of thousands of sailors along the centuries.
Just rent a lighthouse!
There are many lighthouses around the world that offer the privilege of renting a room or the entire building, some of them still active and many with centuries of serving as beacons of light and hope. Imagine all the stories you could discover while staying in such a place, all the emotions and feelings that people from ship have felt upon seeing the guiding light of a lighthouse. Most of them are also located in magnificent landscapes, on deserted shores or rocky coasts, old cities or islands, offering unique views of both land and sea. Sleeping upon the sound of the waves and the seagulls and waking up over the most splendid sunrise imaginable, are certainly unique advantages to renting a lighthouse. The next big benefit is the solitude, as many people seem to so urgently seek it. Lighthouses are usually isolated structures, away from the agitation of the world, in quiet and remote areas of the Earth, offering a charming feeling of evasion and detachment. One of the most exciting getaway holiday destination ever, there are many cozy and affordable lighthouse renting opportunities around the world, offering the same level of comfort a traditional one, but with the added unique experience. So doubt no longer and just rent a lighthouse!